Customers - the core of any business venture in any edge of the globe - are crucially the focus of all trades. Thus customer service has become the decisive aspect of business whether it is big or small corporations or b2b businesses. It is evident that those who can provide better customer services greeting the needs of customers on time are more likely to draw greater profit lines. Here we are going to generate insights of customer experience, the importance of organized customer experience to choose the best call center service, features of customer service tools, know-how of selecting a call center for first rate customer service. There will also be guidelines to find out a handy customer service call center and the ways and means to evaluate the success of customer service strategies along with other forethought.
What is customer experience?
Commonly customer experience refers to the comprehensive reciprocal actions between customer and business starting from marketing and advertising approaches to after sales services. It is inclusive of the quality of the products or services offered to a customer, the effectiveness of dealing with customers, the probable communication channels and the overall level of satisfaction for the customers. As the customers have access to an increasing number of information from the surrounding, the level of expectations has also elevated.
How important is the customer experience?
The key to building a reputation for any business venture is the worthwhile customer experience. Concrete customer management leads to a positive experience for the customers which ultimately turns them into loyal customers who provide positive reviews. Pleasing feedback, good recommendations decisively bring in more customers into any particular business. On the other side of the coin, unfavorable experiences not only turn down existing customers but also block the way for future entrance of new customers. To that end, businesses and entrepreneurs must prioritize creating stand out customer management at every stage in order to gain an unwavering customer panel. 
Why Hire a Call Center Service in the First Place?
Propositions of hiring a call center service for providing excellent customer service are to administer quality customer service through handling customer inquiries, complaints and technical ground work issues. By handling inbound and outbound calls to customers, such as routing customers to the right service channel and answering questions related to services. The excellent issue of outsourcing customer service to a call center is that businesses can have the opportunity to focus on their core operations while ensuring that their customers are receiving top experience.
A call center service is predominantly a centralized location from where customer service assistants deal with customer inquiries and complaints as well as provide technical support thus creating a happy customer base. 

Besides that, an organized call center has access to the latest technologies and equipment like state-of-the-art call routing systems, customer management software, and analytic tools to optimize performance which might not be available to all business enterprises.

Another benefit of hiring a call center service is flexibility, allowing companies to quickly adjust to fluctuations in quantity of calls, seasonal demands, or unexpected events.

Outsourcing customer service to a call center service provider also enables businesses to leverage the expertise of trained customer service professionals. These agents are equipped with the knowledge, skills, and tools necessary to provide exceptional customer service and resolve issues efficiently.

Finally, hiring a call center service can be cost-effective, especially for businesses that need to maintain a 24/7 customer service operation. By outsourcing this function, businesses can avoid the costs associated with hiring new staff, training of new recruits, and retaining in-house staff on a regular basis. 
What are the main features of customer support tools?
Designed to usher efficient solutions to customer service related problems in an advance response time, customer support tools offer an increasing number of features that enhance customer service delivery in a timely manner. Customer support tools pave the way for customer service teams to organize customer data, track interactions in a simplified communication system.
These tools facilitate managing inquiries and analyze customer data to improve service delivery and provide a seamless experience to customers of all ranges and all times. Ultimately, these tools help businesses to build strong customer relationships, reduce churn rates, and increase customer loyalty.
Following are some of the essential features of customer support tools:
Live chat: Live chat enables customers to chat with a customer service representative in real-time.

Email support: Email support system sets up customers to send an email to a customer service team and receive a response within a specified time frame.

Social media support: It allows customers to connect with businesses through social media channels, such as Facebook, Instagram and Twitter.

Technical support: Technical base provides customers with technical assistance for products or services.

Self-service support: Allows customers to find answers to common questions through an online knowledge base or FAQs.

Disaster recovery services: These services can ensure that customer service can continue in the event of a disaster or outage.

Phone support: Every customer service center needs to contact a large number of agents to provide basic summaries of customer service issues when both existing and potential customer calls arrive. It gives customers a way to meet their needs directly which customers prefer at the end. Improving your customer service with services like this including phones will pave the way to form a global customer base in the long run.
How to choose a customer service call center
There are indeed several essential factors to consider before opting for selecting a call center service for your business. An evaluation process is needed to be done ahead of choosing a call center - like whether they are capable of handling the call volume or not, whether they have proper communication channels to handle the business and the ways and means to serve customers. Experience is a big factor in this regard; when a call center has experienced agents, they could identify the particular communication style for a particular business, knowledge to handle and respond to customer queries effectively. The business authorities must provide the customer care center to access the relevant information about their products and other service needs. Considerations of cost-effectiveness is also a pivotal issue while choosing a call center. These days many businesses have international customers; they can consider a call center who best serves customers' overseas. 
Following are some of the bullet points to employ a call center or choosing a customer service workforce provider:
Customer needs: Identify the needs of your customers and select a call center that can meet those needs.

Business obligations: Determine the type of service your business needs and choose a center that can provide those services.

Call volume: Consider the number of calls your business receives and choose a BPO that can handle the volume.

The number of agents: Choose a BPO that has enough agents to handle your project effectively.

Communication route: Choose a BPO that can provide support through various communication methods such as phone, email, and live chat.

Domestic or offshore call center: Decide whether you want to partner with a domestic or offshore call center.

Customer Service Representatives: Ensure that the call center employs well-trained and experienced customer service agents who can effectively handle customer grievances and give customers way better inbound services.

Service providers: Consider the reputation of the call center's service providers and ensure that they have a good track record in the industry about answering service for the potential customers. 

Cost: Compare the cost of different call center providers and choose the one that offers the best value for money.
What to look for in a call center service
When selecting a call center service, there will be several points to consider that will pave the way to fulfill needs of any particular business. In case of cost effectiveness, deciding to partner with a domestic call center also has big impacts. Examining call quantity, standard of services regarding inbound or outbound calls, effectiveness of assisting the customer base, level of training and experiences to cope up with specific needs are the most important factors to scrutinize before partnering with a call center service. With the right partner, inbound and outbound services can increase your business's performance and the number of returning customers. Following are some of the factors to consider when choosing a contact center service for every business. Here are the identified key things to look for while considering the issue: 
Service level agreements (SLAs): Look for a call center that offers SLAs that meet your business needs. SLAs ensure that the call center meets performance standards and provides quality service.

Disaster recovery services: Ensure that the call center has a disaster recovery plan in place to prevent downtime in the event of a system failure or other emergency.

Quality assurance: Look for a call center that has a robust quality assurance program to ensure that the customer service agents are providing quality service to both existing and potential customers. 

Reporting and analytics: Choose a center that provides detailed reports and analytics on call quantity, call resolution times, and level of customer's well-being.




Flexibility: Choose a center that can adapt to your changing business needs and provide flexible service options in all the possible grounds. 
Finding the call center that works for your business
When it comes to finding the right call center for your business, it's essential to keep the chart of your commercial needs. A customer service workforce provider can help you manage your customer's requests, complaints, or queries, so it's crucial to choose the right one. For further inquiries before determining which call center works best for your business, you need to evaluate the call center's experience, resources, and services. Do the resources match the scale and scope of your business operations? And, finally, do they offer the services you need to manage customers efficiently? Answering these questions can help you find the right call center that meets the unique needs and demands of your business. Once you have identified the factors to consider and the key things to look for, it's time to start searching for a call center that works for your business.
Here are some tips:
Research:

Do your research and identify several call centers that meet your criteria.

Compare:

Compare the features, pricing, and SLAs of each call center to determine which one is the best fit for your business.

Contact references:

Ask for references from each call center and contact them to learn about their experience with the call center.
Test the service: Before committing to a call center, test their service by making a call and evaluating the customer service experience.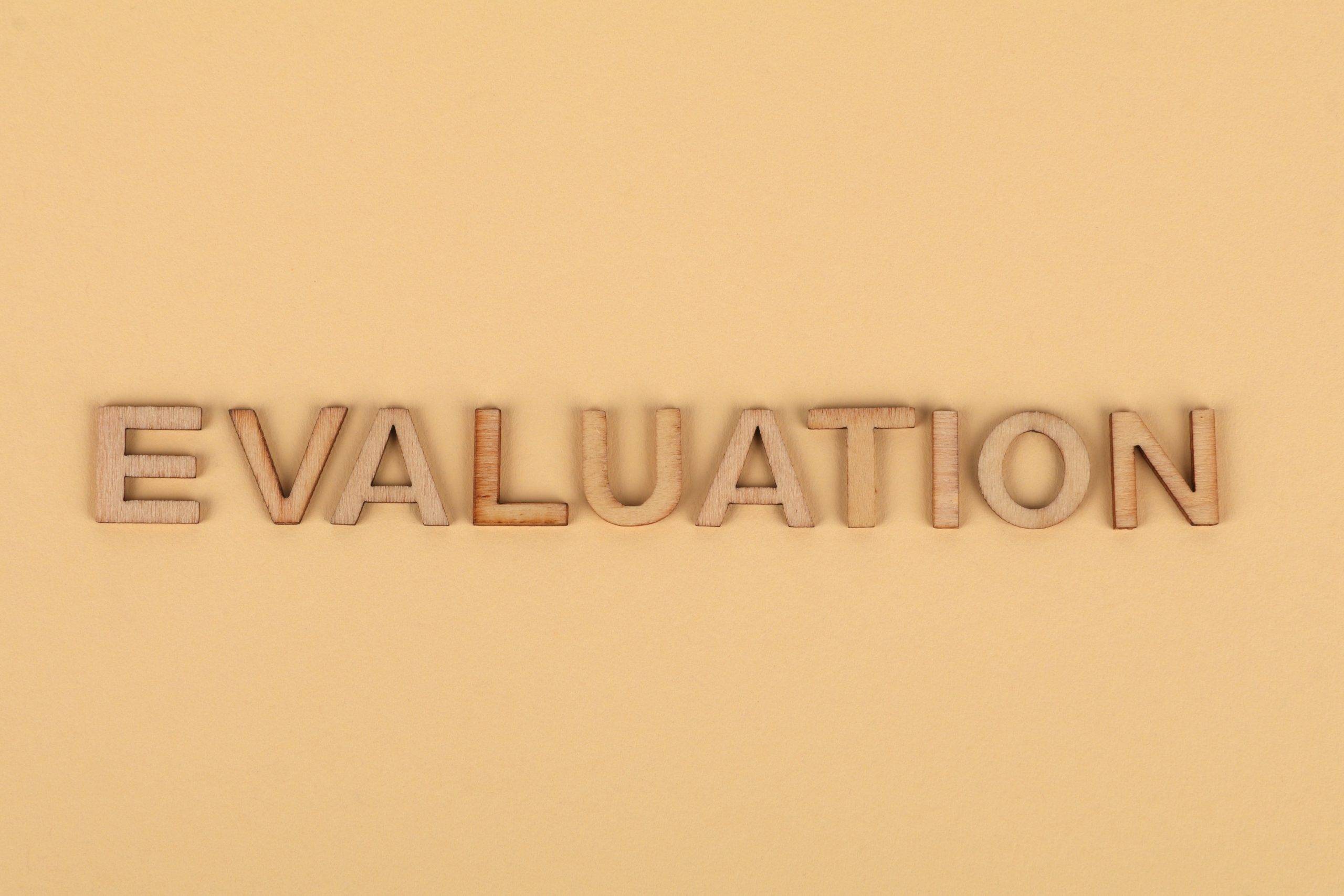 How to evaluate the success of your customer service scheme?
Post-service evaluation is vital to keep the success run of customer service strategy. Here are some metrics to consider:
Customer satisfaction: Measure the level of satisfaction with the service provided by the call center.

Customer complaints: Track the number and types of customer complaints and identify areas for improvement.

Call volume: Monitor the volume to ensure that the call center can handle the volume effectively.

Call resolution times: Measure the time it takes to resolve customer queries and complaints.

Customer retention: Monitor customer retention rates to determine if the call center is helping to improve customer loyalty.

Customer Satisfaction Score (CSAT): Provide a space for the customer to give a score either by giving feedback among 5 stars or in percentage.

Average Handle Time (AHT): Average time taken to serve the customers / average time customer stayed in the conversation.
Choosing the optimum customer service for your business is surely a critical decision to make. The correct provider will lead you to deliver top-notch customer service. Zesh Solutions takes into account when it comes to outsourcing a customer service center. We offer comprehensive modern customer service and guarantee a satisfied customer base, with our experienced team and vast global clientele. We provide the latest customer service that would facilitate your business to grow a large customer base. We are presenting ourselves as an ideal choice in terms of costs and services. Join us now to expand your business.